Bio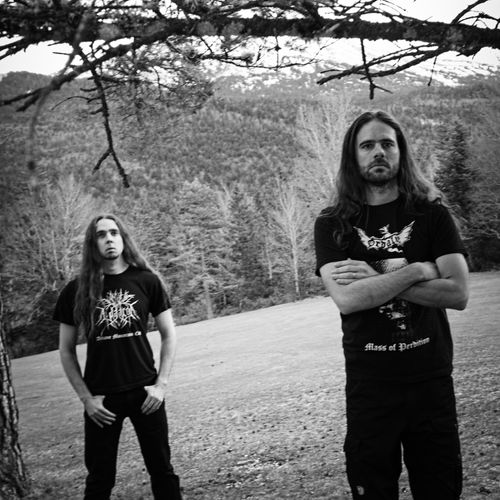 Aldaaron was founded in 2004 by Ioldar amidst the remote forests of the Alps. The band's music embodies the union of furious epic melodies and icy atmospheric parts, conveying a sense of solitude, sadness, and might that can be felt by those who commune with the spirit of the age-old woods and the eternally snow-covered summits. Aldaaron's music is a tribute to the majestic beauty of the mountains and the timeless wonders of nature.
Aldaaron's musical journey began in 2007 with the release of their first demo, "Des Légendes et Anciens Dieux. This was followed by their acclaimed debut album, "Nous Reviendrons Immortels" ("We shall return immortal"), released by Paragon records in 2010, which showcased their ability to create immersive and engaging soundscapes.
Their second album, "Suprême Silence," released in 2012 by Trollzorn records, demonstrated their refined technical abilities all while maintaining their epic, melancholic and fierce brand of Black Metal.
After a decade-long hiatus, Aldaaron returned in 2022 with a third album, "Arcane Mountain Cult." Released on Paragon Records, this album showcased the band's ability to deliver blistering black metal while also creating captivating and mystical atmospheres. With this release, Aldaaron continues to cement their reputation as one of the most exciting black metal acts in the scene today.